Mental Health Awareness Day 2021 – How the ISMA Team Wind Down
This World Mental Health Day, the ISMA team have come together to share their tips and tricks for taking care of mental health and wellness, as well as how we each feel ISMA as an organisation helps support our individual needs. ISMA develops and nurtures strong connections with each and every individual who becomes part of the association. Not only do we deliver a forum for robust thought-leadership in the security sector, but we also ensure our members and staff are being supported in other areas of their lives, both in and outside of work.
This article highlights how each of our staff members nourish our own mental wellness and encourage it amongst the ISMA team.
Liz
I am proud to have been with ISMA for more than a decade, and so pleased to be leading the wonderful team of staff that supports this preeminent association. With our small team of three recently growing to four full time employees across two countries (and many time zones!), I prioritize flexibility and work/life balance for both myself and my staff. The pandemic environment has been a challenging one for a team that operated fully virtually even prior to 2020. Due to a maternity leave and then the cancellation of in-person ISMA gatherings during Covid, I haven't seen one of my staff members in person for more than two years! Like most workplaces, we have needed to find new ways to stay connected and engaged. Frequent video chats, virtual happy hours, and one-to-one check ins have helped us maintain our staff culture (and stay sane)!

I encourage my team to maintain a healthy work/life balance by maintaining regular working hours, disconnecting fully at the end of the day, and regularly taking days of leave to reset and reenergize. I have always encouraged my team to keep good boundaries between their work and personal lives, something that is not straightforward when working from home (as the rest of the world has now discovered)!
I am a keen equestrian, and unwind by spending time caring for, riding, and competing my horses. Horses are a great leveller. They don't care if I have a conference call or a webinar - when feeding time rolls around, I had better be on hand and on time! They have helped tremendously in keeping me grounded and focused. The stables are definitely my 'happy place!'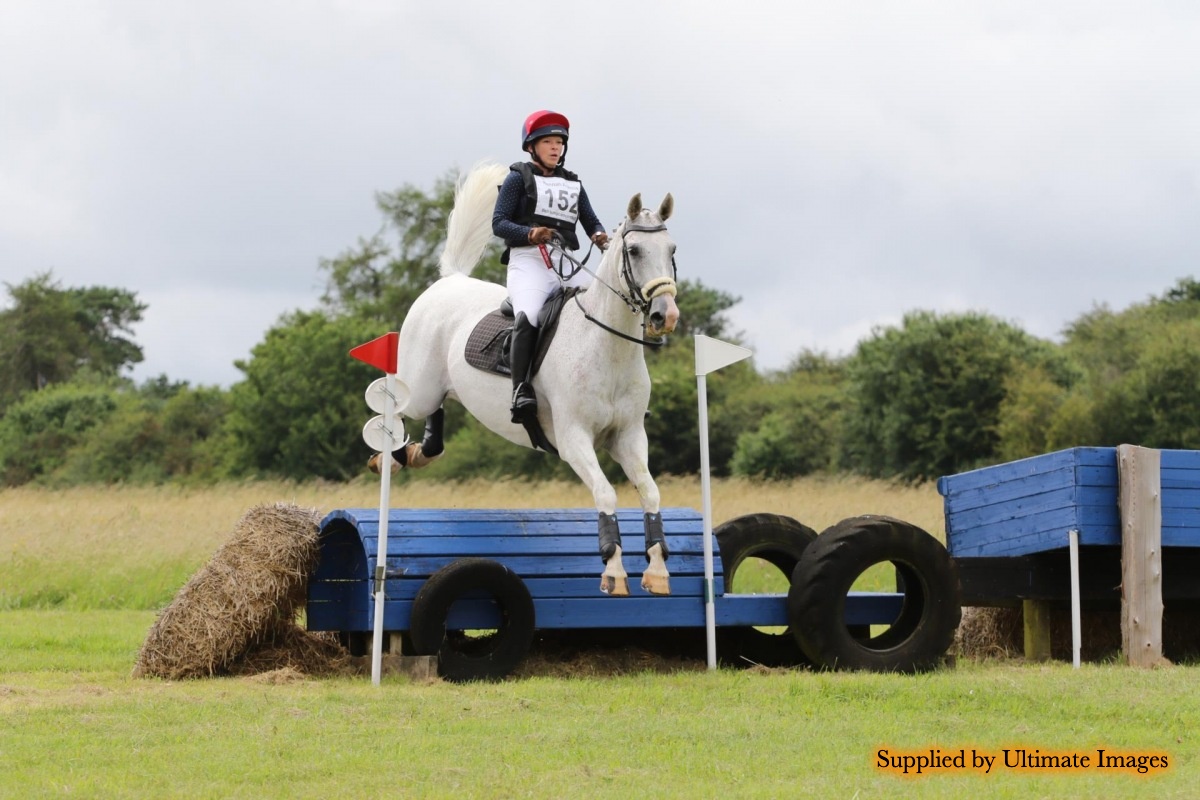 Lacey
ISMA being a small, virtual workforce based in various locations around the world has allowed for opportunity and growth in regard to work life balance. We strive to connect weekly and even daily, and that includes providing updates to each other on our day-to-day lives. One aspect of work life balance I find of importance is to be honest and real with my colleagues about my life and sharing with them my daily achievements in addition to my hurdles. Many times, pressure from society leads us to put on a picture-perfect front, to hide the personal side of ourselves as an employee. However, we can't support each other if we are unaware of the struggles each are facing.
My family and I own a farm and occasionally the needs of the farm can cause chaos as animals have no regard for to-do lists or conference calls. Having a supportive team that understands (and finds humor) in the fact that life continues even during the nine to five alleviates the stresses of trying to fit my day into a perfect box.
Outside of working hours and when I'm not helping my husband chase a cow that has gotten out of the pasture, I spend most of my time exploring the world from the viewpoint of my two-year-old son. Becoming a mother at the very beginning of the pandemic obviously had its challenges, however, motherhood has also forced me to focus on my mental health and work life balance as if I don't prioritize those aspects, I can't give my all to my responsibilities at home and in my career.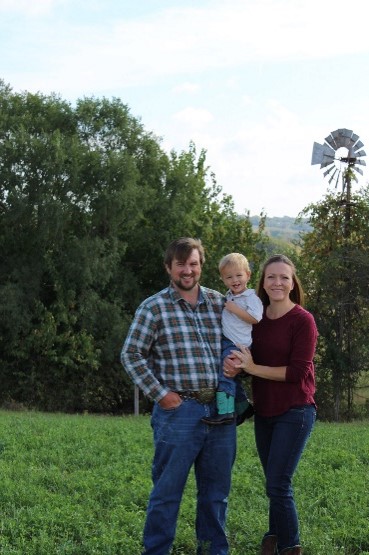 Molly
Being a working mom with small children leads to a very busy life, but I make daily, concerted efforts to find moments of time just for me. I feel very fortunate to work for a company that values work-life balance and supports me in making sure I take time off to recharge!
I find that I am at my best mentally when I make time to exercise each morning before I start my day. I am a longtime yoga practitioner and totally believe in the power of breath and movement to clear my mind, reduce stress, and gain clarity. I also set a daily alarm at 2 pm to take 5 minutes to get out of my desk chair to meditate and do a headstand for a middle of the day mental reset.
Spending time outside surrounded my nature is also very therapeutic for me and helps to "declutter" my mind. My family and I live near the Blue Ridge Mountains and often take hikes, bike rides, camping trips and nature walks. My kids and I keep a "collection" in our house full of our nature adventure finds – rocks, shells, feathers, minerals, etc. – which allows me to keep a little of that nature therapy surrounding me at home.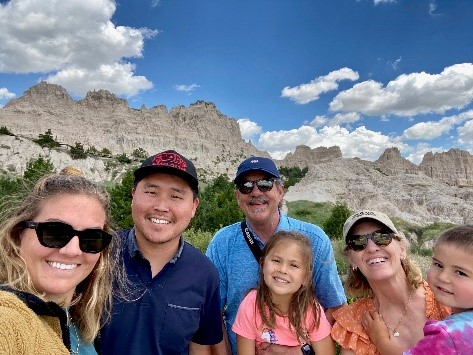 Finally, I have been a baker all my life and, like the rest of the world, picked up sourdough baking in the early lockdown days. There's something very soothing about creating a loaf with nothing but flour, water, and salt. There is no greater satisfaction than pulling it out of the oven to see a perfectly risen loaf! I've named my sourdough starter Vincent van Dough and lovingly refer to my loaves as "Vinnie's Ears" (drop me a note if you get the reference!) I'd gladly bake any member a loaf in the DC metro!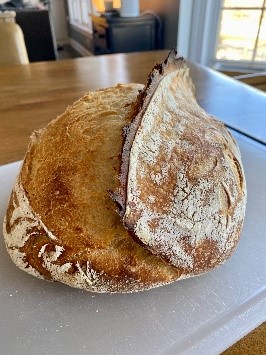 Meg
Even during my short time at ISMA, I have already recognised the various ways the team take care of each other, both inside and outside of working hours. I can't wait to get involved with the popular virtual happy hours! Working lives can often become stressful, and COVID has shown that this can be brought home – especially when you work remotely!
Thankfully, the team at ISMA take time to ensure I am settling in well and taking regular snack breaks throughout the day (snacks help get you through ANYTHING your day throws at you). I thoroughly enjoy our video chats, about the differences between the food we have across the pond (we do talk work too of course!).
In my free time, my miniature dachshund (Pip/Pippalina) and I find new places to have adventures – it's always a bonus when we find a dog-friendly café along the way! My weekends consist of walking, reading, Netflix-binging, and catching up with friends and family. I also enjoy going to the gym on evenings or taking an evening walk (during the warmer months) to make the break from work and life. If sometimes I feel like I need to give myself a little extra TLC, I'll have a nice pamper evening (bubble bath, face masks etc), snuggle into bed, and listen to a meditation podcast to help me drift into a restorative sleep. I always wake up feeling fresh when I've done this!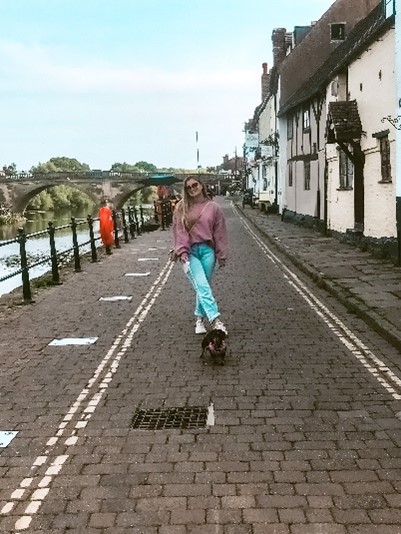 Share this post: